White Silicone Wedding Rings
Buy a rubber wedding band that works as hard as you do.
---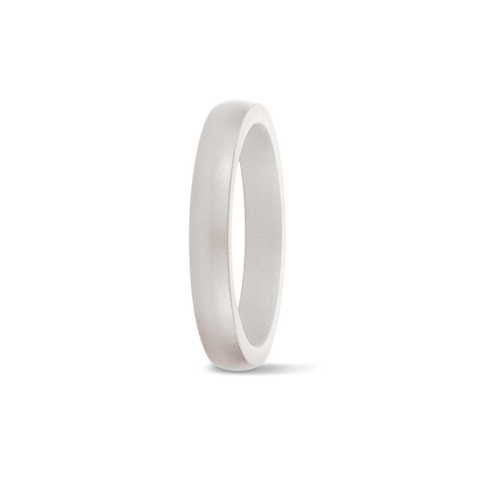 Stackable White Silicone Wedding Band
$19.99 // 3MM
We use a unique recipe made from our white metallic-looking colorants and manufactured here in the USA to create a consistent, authentic metallic looking silicone wedding ring. Whether at work, on duty or on an adventure, a SafeRingz white stackable silicone wedding band is designed to stretch and eventually break to keep you and your finger safe.
Buy the ring that works as hard as you do.
I like mine cause I can barely feel it
What I expected for the most part. Good quality and a good buy!
Fantastic all the way around
It was easy to order. I made a mistake and got the wrong width for myself. Re ordering and sending back the other was easy with no hassle. The customer service was fast and nice. They feel great and look great. When needed I'll be ordering more. I highly recommend!
Best Silicone Rings
Saferingz are the best! I own 4 of them and have been very pleased. I love how they feel, they are comfortable, it's almost as if I forget I have a ring on. They are not restricting, and very nicely snug around my finger. I highly recommend these one of a kind silicone rings!!